My Citywide Yard Sale
Our service is like a virtual manager for your citywide yard sale, making it easy to host, organize and promote.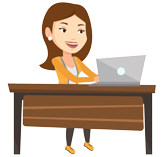 For Administrators
Create sales

Sales can be 1-3 days in length
Set when ad placement begins and ends
Limit city name that may post ads
Customize sale description and related events, upload images and pdfs

View all ads

Manually approve ads or resend confirmation email
Export seller data to Excel®
Edit any ad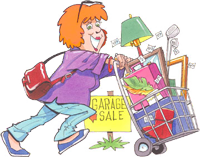 For

Shoppers
Custom mapping for groups or individual sales
Facebook share button and meta data to optimize sharing of sales
View nearby sales within 1, 2 or 3 miles
Create a free account to save favorite sales
Search sales by date, category or keyword
Flag offensive images
Responsive template adapts to fit desktop or smartphone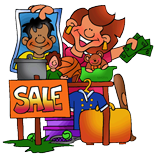 For Sellers
Sale ads are displayed after seller clicks an email confirmation link.
After confirmation, a link to allow editing is sent
Select up to 5 categories, create a custom description, and upload images
Images are displayed with a thumbnail in main display and a responsive gallery on individual sale page.
Seller will see a warning if their address cannot be successfully mapped.
Ready to order?
For a one time setup fee of $890 plus $49/month, MyCitwideYardSale.com will provide the following:
We customize the header and footer of the site with logos and links from your city and sponsors
Host as many sales per year as you like
Up to 500 ads may be placed per sale
We register your custom domain name and provide website hosting with security certificate (SSL) and email service
We obtain a google map api key for your domain and set ad mapping for your city center.
From your password protected administration section you can:
Manage Sales
Set the start and end date of a sale. Sales can be from one to three days. Host as many sales per year as you want.
Set the start and end date when ads can be placed
Create a title for your sale
Write a description for your sale including images and pdf files as needed.
Manage Ads
View, edit or delete any ad
Manually approve ads or resend ad confirmation emails
Export seller data to Excel®
Manage Admin Users
Add/Edit/Delete admin user accounts
Set user permission level per account